2016 will be a musical year for Lisa Kane. Rehearsals for the new studio project are already under way.
Songs on the upcoming release are different from Lisa's previous work.  She is undoubtedly following her heart back to the edgier/electrified guitar riffs and hypnotic grooves that sparked her career.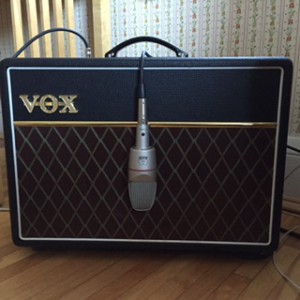 The new material is a natural fit for both The Current and KFAI.  From edgy pop melodies reminiscent of Missing Persons and Husker Du to back beat guitar riffs inspired by a lifelong love of Cowboy Junkies, Patty Larkin, Emmylou Harris & Spyboy and Jimmy Hendrix.  On this recording, you'll  hear what you've always known; Lisa Kane dances to her own drummer and her drummer likes to rock!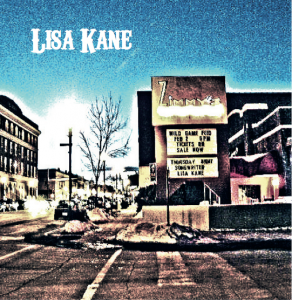 While Lisa was away from the Twin Cities (2006-2015), she spent as much time writing short stories as she did playing guitar. Musically, she engineered and self produced a currently unreleased compilation.  The few people who have heard this recording call it her "Nebraska" album.  Lisa had held down a day job as a sexual assault advocate in a women's shelter while she was away.  After that she became the director of a nonprofit dedicated to reproductive justice and access to rural health care.  Given this, the "Nebraska" reference makes sense.
In 2005, Lisa released Armstrong Avenue.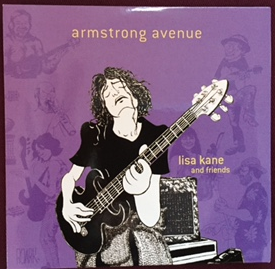 It was a self produced recording she engineered on a Roland VS880.  Local talents like Gabriella Sweet, Charlie Van Stee, Crystalline Ruby, Dan Rumsey and Karen Mueller lent a hand.  The result was a well received compilation of songs still played on community radio and internet stations today.
In 2002, Lisa released Surroundings.
Tracks from this compilation stayed on KFAI's rotation for 15 consecutive weeks.  One, Mother Nature's Pace, was featured on MPR's Living on Earth.  This album was nominated for Acoustic Album of the year with The Minnesota Music Academy as well.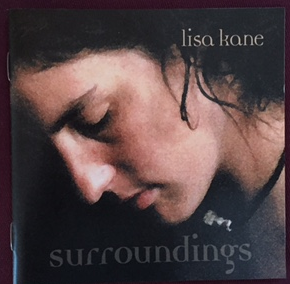 Randy Gildersleeve at GilderSound Studios engineered and co-produced Surroundings.  Thea Ennen, Tim Lyles and Crystalline Ruby are a few of the  many talented musicians who accompanied her.
In 2001 Lisa released Sooner than Later…  This project was engineered by Terry Eason.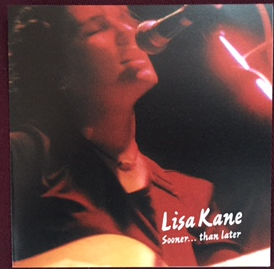 It was the first and only time Lisa released a compilation of songs where she played solo.  One woman, one voice, one guitar.  It was a limited release, but quickly became a fan favorite.
Lisa's debut album Old Strings & All was released in 1999.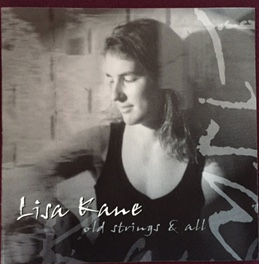 It was engineered and coproduced by Randy Gildersleeve at GilderSound. Kari Larson, Jay Cook and Tim Lyles accompanied her on this project.  This album received a lot of attention on KFAI's WomenFolk, KTNA (Telkeetna, AK) and KAXE. A few songs made their way to Twin Cities compilation CDs as well. Most notable are: Minnesota Homegrown and Voices in the Wilderness.
Lisa emerged on the Twin Cities scene in 1995 as a co-lead guitarist in the all female metal quartet (hair band) Zelpha Trippe.  ZT, previously known as Two Real Eyes, recorded several cassette tapes with Brian Bart at Logic Studios.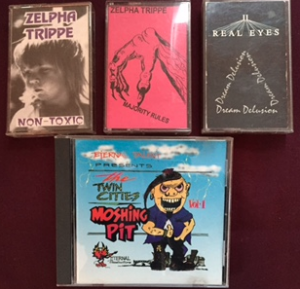 There is no doubt Lisa's time with Zelpha Trippe impacted her playing.  ZT, was often referred to as the all girl version of RUSH.
The early years  influenced Lisa's live performances as well.  ZT often shared stages with other female bands, No Man's Land and Hester Mofet to name only a few  (only because there were only a few back then to mention).
Playing with other women influenced Lisa's wardrobe as well.  Here she can be seen wearing an outfit loaned to her by ZT's bass player, Wendy.  She can't remember who helped her with the makeup, but knows for a fact that her hair was actually this long.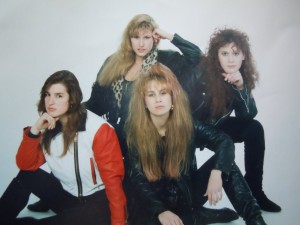 Before ZT, Lisa played in a high school rock band called Fair Warming (named after a Van Halen song). FW had one concert to mention; Parent's Nights.  Those who attended agreed.  Fair Warning should play country.
Lisa's music can be found at:https://soundcloud.com/lisa-kane-344185105