Hello all–
The day has come and the new record is finished! This one was over a year in the making and was produced by the fabulous Mr. Tim Lyes. We discussed  early on who would be the right engineer for the project and pinpointed Randy Gildersleeve at Gildersound.  The three of us spent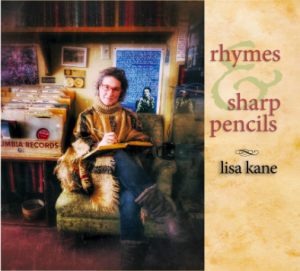 nearly every Friday from November 2017 through January of 2019. Slowly but surely, we made it happen and I could not be happier with the results.
Something else to mention, this is the first project I've cowritten with another person.  Tim and I wrote half the album together and Mike Bruns made a special appearance on Muse. I'm finding cowriting to be an absolute joy and really like having another persons perspective to learn from. On a side note, Tim and I haven't stopped. I think we're hooked. We're still getting together on Friday's and still putting pen to paper.
I'm extremely proud of this new recording. It's the record I've always wanted to make. Always!  I had a sound in mind, but couldn't quite articulate it. Tim, being who Tim is, being a bent spoon at my disposal (his words, not mine) knew what it was and how to achieve it. This makes sense given we've worked together as musicians for nearly three decades. In addiction, Tim played nearly every instrument on Rhymes & Sharp Pencils, including the accordion (much to his chagrin).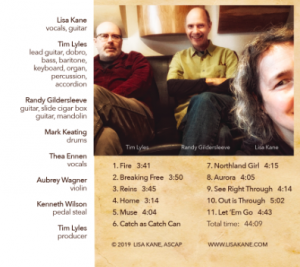 Mark Keating, Aubrey Weber and Ken Wilson made special appearances.  All three brought the magic and tied things together quite nicely.
If you'd like to know more about this recording, pick up a copy, or help with a soft release later this fall, please contact me at lisa@lisakane.com.